Dear Students:
Below is the summer schedule for my Feldenkrais class.  Note that I will be available for private Functional Integration sessions during those times at my studio. Please mark the following dates on your calendar.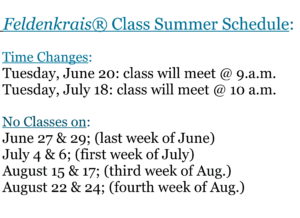 When I was changing my website to it's new domain name I came across "posts from the archives" that I thought you would all benefit in reading again.
I hope you enjoy the following one as much as I did!
From the Archives:
Why Feldenkrais – what are sessions like?  What have been the benefits to you?
"I'd been trying all sorts of ideas for years to fix my unstable low back and neck sprain, but I wasn't getting to the heart of the matter.  I think I always knew that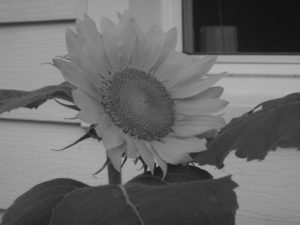 what I needed was someone to force me to be patient and listen to my body to help me find different options for movement and stability.  One day I eavesdropped on one of Donna's Feldenkrais classes and found exactly the kind of disciplined self-kindness and self-awareness discovery I was looking for.
~Hafsa M. (click here to read the entire interview)
Have a wonderful summer enjoying nature's goodies!
~Donna