Donna L. Bervinchak is a Feldenkrais® Practitioner; Child'Space® Practitioner; Pregnant Pauses™ Teacher; and holds a Bachelor of Science degree in Cardiovascular Health & Exercise.
In 1990 she read a Feldenkrais® book and from that moment on she never stopped studying and exploring the Feldenkrais Method®.  She graduated from the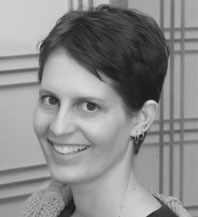 Delman / Questel Feldenkrais® training in 1999 and had a full practice in San Francisco, California, working with adults, babies and children. She was fortunate to study with many of the leading Feldenkrais® Trainers in the world while living in the S.F. Bay Area for 22 years.  She moved back to her home town of Lancaster, Pennsylvania in 2012.
In 2005, Donna began working with babies & children with special needs under a close mentoring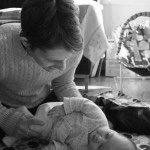 relationship with Feldenkrais® Trainer, Arlyn Zones.  She continued her education and graduated in 2012 from the Child'Space Method® training with creator, Chava Shelhav, one of the first original students of Dr. Moshe Feldenkrais.  Donna was one of the assistant teachers in the first Child'Space® Training in NYC under the mentorship of Child'Space® Trainers, Barbara Leverone and Dan Rindler.
In 2002, Donna had surgery on her ankle due to an old gymnastics injury that became debilitating.  After the surgery the Doctor told her that she would never run or do gymnastics again.  Donna looked in his eyes and replied, "Yes I will, I am a Feldenkrais® Practitioner!"  Six months later not only did she start doing

gymnastics again she also began taking dance classes, a childhood dream that she was finally able to pursue.  In 2015, Donna became a proud member of the NetCo Modern Dance Company, bringing another avowed dream of hers to light.
Today Donna is effortlessly dancing and flipping with joy.  She applies the knowledge she gained from her own rehabilitation to better help people reach their own personal goals. Donna specializes in teaching people how to function more efficiently based upon the natural sequence of movement development, regardless of their limitations. She has experience working with adults, babies and children.
If you would like to schedule a Feldenkrais session with Donna, call 717-285-0399